Profile

Luka Kovac (writing and gaming persona)
Ja se zovem Luka
Free Account
Created on 2009-05-17 19:45:02 (#352029), last updated 2009-05-17 (435 weeks ago)
1,116 comments received, 0 comments posted
659 Journal Entries, 32 Tags, 0 Memories, 6 Icons

About

Mini Bio
I was born and raised in Croatia, the youngest of two sons. My mother was deeply religious and I suppose I carried some of that with me though I never thought I had. At 18 I met and fell in love with the woman I would marry. Danijela was 16 when we met and we both knew there would never be anyone else. We married shortly after her 18th birthday and within 9 months our first child, a daughter, Jasna was born. I was accepted to medical school when we moved to Vukovar, and while our life was never easy we never saw it as anything less then perfect. Our son Marko was born when Jasna was 3 and for us it seemed life couldn't get any better.
If only I had known then that I would lose it all. I lost my family to a mortar shell during the War for Independence, and for many years I was convinced I had lost my life as well. Everything I believed, everything I cared about was gone and I begged for God to take me as well. God didn't take me, and for far too many years I laid the blame for everything on him, walking away from my faith and everything that reminded me of what I no longer had.
I moved to the United States to escape my past but in a way I continued running away. I rarely stayed in one place long enough to become attached to anyone and if they dared get too close it wasn't long until I moved away. Until I arrived in Chicago...I made mistakes there, allowed people to get too close, let myself get too close to others and I hurt far too many others with my own stupidity. It was only after I nearly lost my life that I found a means to change, I found my faith again and I am gradually coming to terms with the fact that my living, that my being happy does not mean I can not still mourn the loss of my first wife and children. A re-discovery of my relationship with Abby, her subsequent pregnancy which has rewarded me with my new son Josip "Joe", has re-kindled something inside of me I thought I might never know again. Danijela, Jasna, and Marko will always hold places in my heart but I am learning that though I might not always believe it, there is still room inside for others. Our change here has been so great that we finally decided to marry, and now Abby, Joe, and I are a family in every sense of the word.
I resigned as Chief of Emergency Medicine at Cook County General Hospital in Chicago, Illinois because I'd decided I wanted to spend more time on the things that were important to me, treating patients, spending time with my family, my son, my wife. For the first time since the war I thought I was finally at peace with myself, and for the first time since the war I am looking toward the future instead of behind to the past. I certainly never expected things to take the turn they did, not just with my father's health, but, with Abby's actions while I was gone. There isn't going to be a quick fix for all that took place over the last year, we both made mistakes, but, we're not giving up on our marriage and what we have between us. We're hoping the move to Boston will give us the fresh start we need to undo the damage, time will tell how successful we are.
Disclaimer: While my Community play with Luka will have him still employed at County General Hospital. Prompt responses will incorporate the Season 14/15 canon of his hiatus in Croatia to handle his father's illness, his later return with Joe for the burial and their reunion with Abby, and upon their return to Chicago, his new job at the Hospice, and their move to Boston. Prompts dealing with the Season 15 storyline will be lj-cut in their Community of origin, but not in this journal.
Goran Visnjic's image and the character of Luka Kovac of ER are not mine. The images of Aidan and Andrew Gonzales are used for Joe Kovac, as they portray him on the series and if not capped or official stills come from www.gonzales-brothers.com. No copyright infringement is intended with any of their use, they are for entertainment/role playing purposes only and are being used in compliance with Fair Use Copyright Law 107.
Luka Kovac of ER is in use for writing challenges and rp through the following Communities:

10_er_fics
,

10_hurt_comfort
,

100moods
,

100_situations
,

aamuses
,

cogenhospital
,

couples_therapy
,

creative_muses
,

fandom_minds
,

ineffablefandom
,

licenseartistic
,

on_thecouch
,

rip_in_time
,

shakeitup_pf
,

sixwordstories
,

theatrical_muse
,

true_writers
, and

writers_muses
.
In the year ahead, let's all find what's most beautiful in ourselves, our lives, our hearts, and pass it on. Let's believe at least one impossible thing every day -- then let's make it absolutely possible. Let's refuse the words no, can't, don't, give up. Let's spread the word that cancer can be defeated. Let's remember those we've lost and loved, and those still in the fight. And let's make a difference every day. When we stand up to cancer.
You can make a difference, join our team at:
Bleu Profond 2:A Goran Visnjic Website
My Lukacentric Fanfiction
Bleu Profond 2:Goran Visnjic Message Board
"Sa tvojih usana"sung by Goran Visnjic & Giuliano, video by Janicaq
Looking for a game? ER RP Community in search of muses:
County General Hospital
and
County General Hospital OOC
A little scene with Joe by Janicag, and Luka's Story by HD86NL
Luby banner by Jana
Luka gif by Jana: "There was cartoon I once saw in a magazine. A little man is sitting in a room with two doors. One door says "Do Not Enter" and the other says "Do Not Exit". So he just sits there, holding his hat..."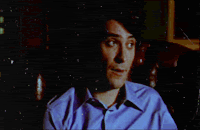 Remembering those no longer here, know that I'll always love you, and no amount of time will change that...graphic by Jana

Connect
ante gotovina,
balkans
,
beer
,
coffee
,
croatia
,
croatian language
,
diving
,
doctors without borders
,
dodge viper
,
dubrovnik
,
emergency medicine
,
er
,
fencing
,
goran visnjic
,
hamlet
,
hrvatska
,
language
,
medical terms
,
parenthood
,
sailing
, sibenik,
soccer
,
split
,
suv
,
swimming
,
tv
,
video games
, vukovar,
zagreb

People
[View Entries]

Communities
[View entries]

Feeds
[View Entries]

Subscriptions (0)

Linking
To link to this user, copy this code:
On Dreamwidth:
Elsewhere: